Emma Rhinehart has friends.
Samantha Abatti
Edit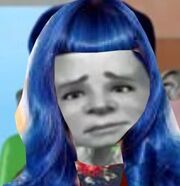 Mother of Johnny Abatti, she is a good friend to Emma Rhinehart. When members of the Tapwater Boyz play together, Emma and Samantha chat.
She is Italian born and living.
Noni Jamal
Edit
Jimmy Jamal's aunt. She is known for being sister of the mayor's wife around Tapwater Springs.
Ad blocker interference detected!
Wikia is a free-to-use site that makes money from advertising. We have a modified experience for viewers using ad blockers

Wikia is not accessible if you've made further modifications. Remove the custom ad blocker rule(s) and the page will load as expected.